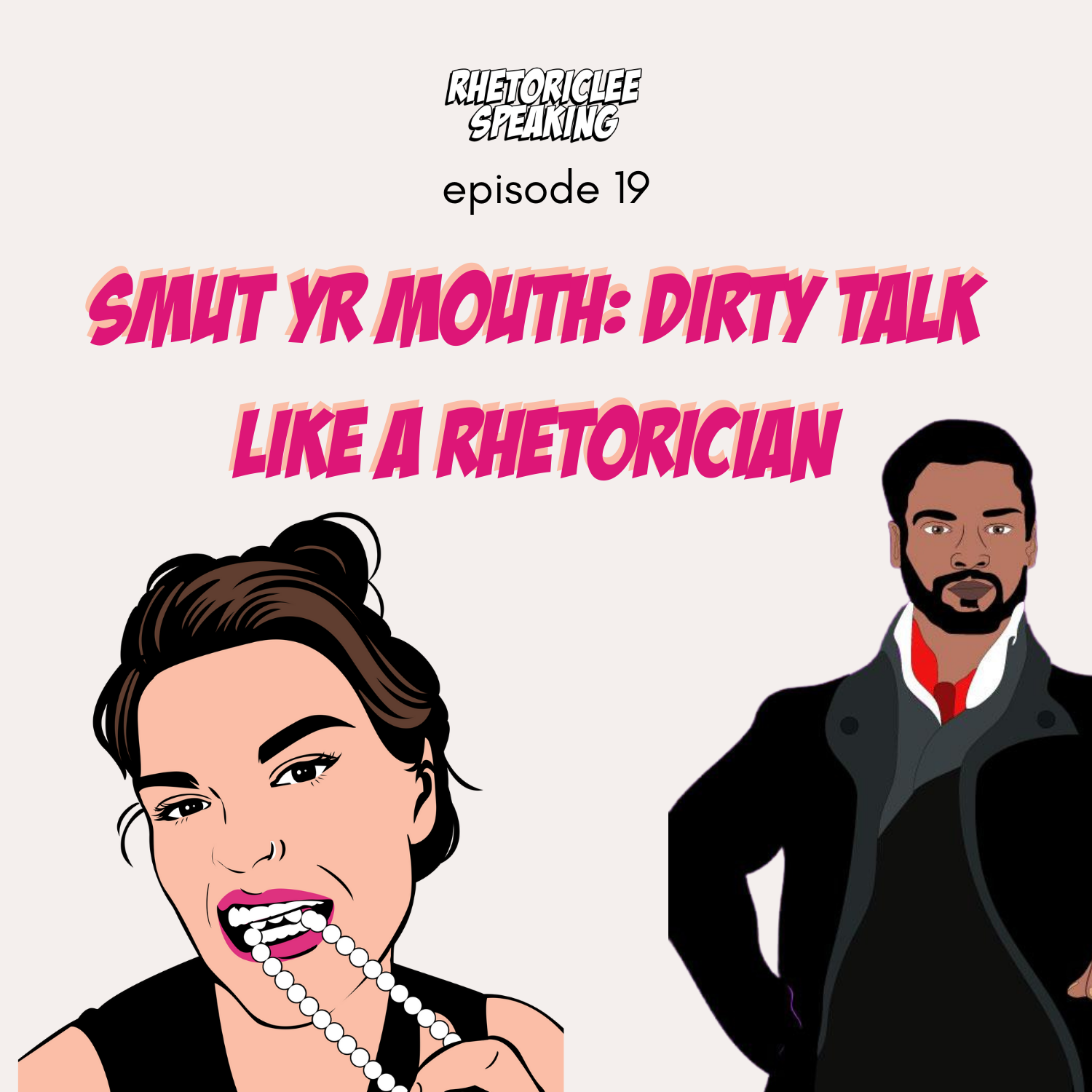 In honor of National Sex Ed Day on February 2nd, I'm teaching you how to talk dirty! You're welcome.
Let me tell you who this episode is for. It is for people who are excited about the idea of dirty talk, or sexy talk, or explicit talk but have no idea how to start or aren't sure if their partner is receptive or have had a bad experience or been turned off by stereotypes in the media. It is for people whose sex life has gotten stale but role playing and expensive toys and one-size-fits-all costumes that fit no one seems overwhelming, expensive, and just like a lot of work. It's for people who think have fantasies about different sex acts--doing it in the butt, group sex, being ravaged by a handsome pirate--but don't necessarily want to do the actual acts. Maybe you don't have access to a pirate. Maybe group sex is a hot fantasy but in reality terrifying and very unsafe. Or maybe you have hemmerhoids and butt sex is just off the table.
Like any kind of speech, sexy talk is amazing because it can create an experience in your mind that isn't necessarily happening in an actual physical act. When it comes to sex, we are way too obsessed with the acts. Because the act sells. You gotta buy costumes and toys and porn and so on. And you also get to sit in your house, masturbating alone, thinking about how your partner won't XYZ, self-loathing for feeling that way, and that self-loathing drives your consumerist behavior.
But sexy talk is free. Sexy talk can bring any experience you would like to have in the whole world right into your brain so you can enjoy all of the sensations and titillations without ever having to spend a dollar or open a butt crack. And all you need is a sex vocabulary, a little bit of courage to talk about it, and your big beautiful imagination.
The formula for great sexy talk: 
"I want to…" Alternatives include "I like it when..." and "I've always fantasized about..." 
Step two: Add a verb. Lick, suck, smack, grind, rub, caress. No 19th century romance novelist nonsense like "fondled"
Step three: Add body part: asshole, mouth, feet, pussy, eyes, slit, hands, cock, legs. 
Step four: Add precise adjectives that cannot include "awesome" or "cool." You may have the adjective "amazing," as in, "your hips are amazing" but only if you mean it.
Step five (optional):  liberally sprinkle in some curse words. 
Read the blog version: https://rhetoriclee.com/smut-yr-mouth-dirty-talk-like-a-rhetorician/
The podcast is now on Vurbl! Check it out https://vurbl.com/station/2IxsVEt2KqP/
*Learn more at https://rhetoriclee.com 
*Follow the show on Facebook and on Instagram @rhetoriclee for more teasers, highlights, and awesome graphics
*Don't miss an episode. Subscribe on iTunes/Apple Podcasts, on Google Podcasts, on Stitcher, on Youtube, on Spotify, or via RSS. 
*Take 20 seconds to leave a short review and 5 star-rating (I'll even take 4 stars, I'm not greedy). Reviews help future #rhetoricnerds find the show!
*Have mixed feelings about the show or think I may have stepped in it? Let's discuss on social media or at rhetoriclee@gmail.com. 
Resources used in this episode: