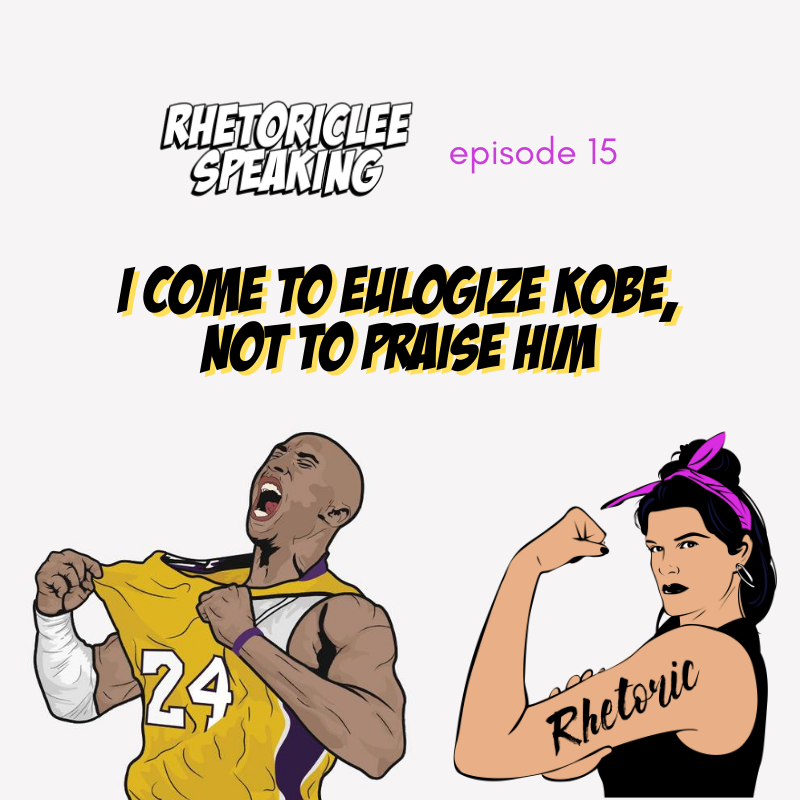 Back in January, basketball legend Michael Jordan gave a eulogy for other basketball legend Kobe Bryant after Kobe died tragically in a plane crash with his daughter Gianna. Commentators praised the speech because it was "tearful," "moving," and "heartfelt." 
I agree that Jordan's speech is AN example of a eulogy. But I disagree that it is a model for ALL eulogies. It praises Kobe for a bunch of different attributes, all of those attributes are probably what anyone would select if asked to give a eulogy for Kobe Bryant, all of those attributes are positive, and they get thrown in with a few insider anecdotes  (we know all about anecdotes from episode 14), and, of course, a few jokes.
But a eulogy can and should be SO much more than that. Jordan's central values for Kobe are passion and competition but there's another value I want to pull out: being a pain-in-the-ass, a nag, someone so focused on the details that they don't let up. And that's what I want for Jordan's eulogy; if he wants us to be more like Kobe, then I want that to mean being more of a pain in the ass.
Read the blog version: https://rhetoriclee.com/i-come-to-eulogize-kobe-not-to-praise-him/
Episode 15 of RhetoricLee Speaking is part of The Big Rhetorical Podcast Carnival 2020: The Digital Future of Rhetoric and Composition. Be sure to check out the other podcasts participating in the carnival this week: 
*Learn more at https://rhetoriclee.com 
*Follow the show on Facebook and on Instagram @rhetoriclee for more teasers, highlights, and awesome graphics
*Don't miss an episode. Subscribe on iTunes/Apple Podcasts, on Google Podcasts, on Stitcher, on Youtube, on Spotify, or via RSS. 
*Take 20 seconds to leave a short review and 5 star-rating (I'll even take 4 stars, I'm not greedy). Reviews help future #rhetoricnerds find the show!
*Have mixed feelings about the show or think I may have stepped in it? Let's discuss on social media or at rhetoriclee@gmail.com.