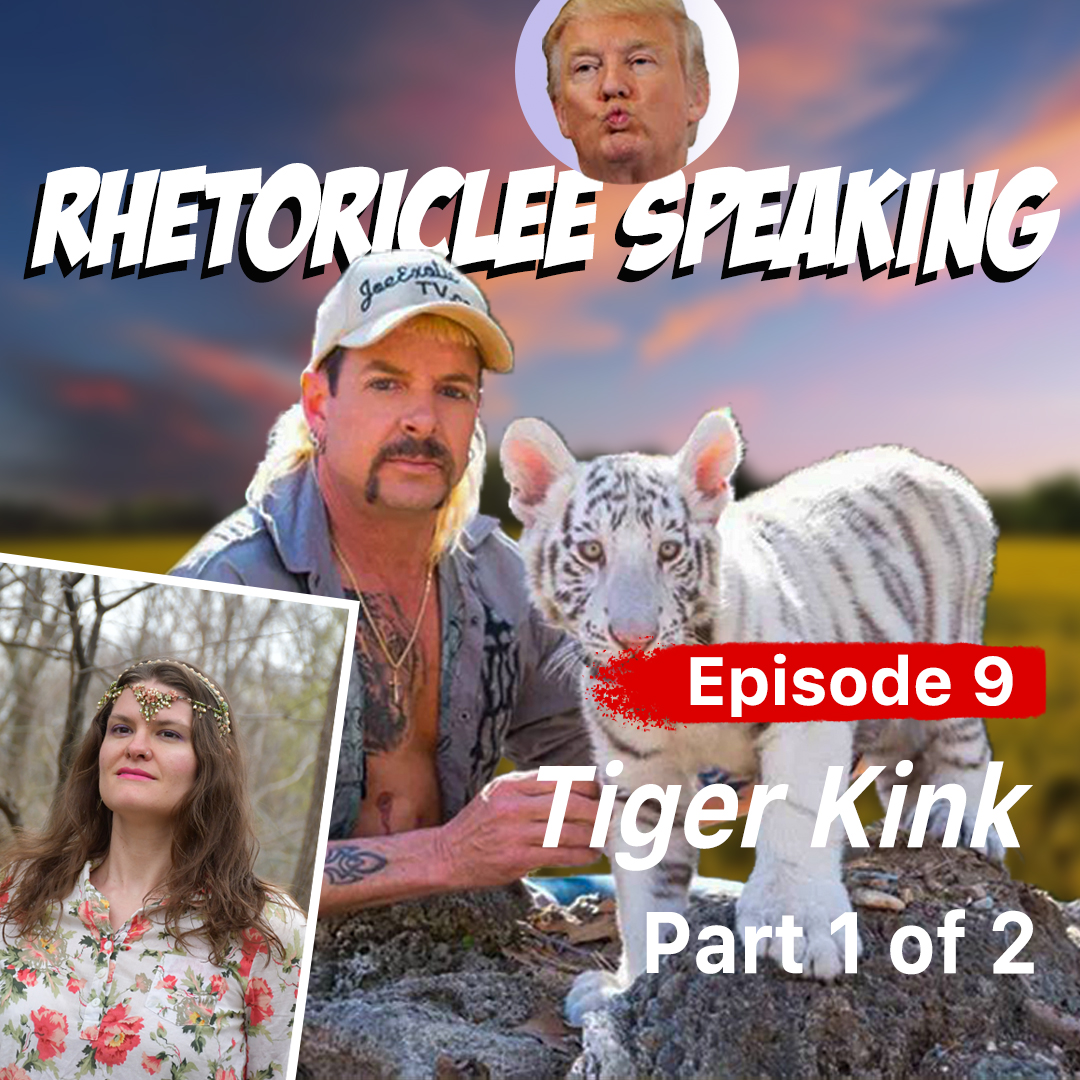 Part 1 of a 2-part episode defending only the first ⅗ of the very first episode of "Tiger King."
Part 1 you will get today, which is an episode that achieves what we in the critical world call a "ground clearing." See, when something is as popular as Tiger King, and as radically mis-read, you can't just jump in with an alternate interpretation. You need to clear some ground first, move away some cliche cobwebs to make space for another idea. The second episode--coming to you Tuesday next--will be a reading of Episode 1 of Tiger King that is kinky and queer in the most literal and interesting senses of the word. 
From "missing the point of the big cat trade," to "alien and strange," to "snubbing the underprivileged," this episode is a tour of the more insightful of the uninsightful media cliches trying to explain the love of Tiger King to the people who love it without actually explaining all that much.
Along the way are a few clips from Joe Exotic's albums including "I Saw a Tiger," "Here Kitty Kitty," and "Pretty Woman Lover." Also: Rebecca Black's 2010 "Friday," which will make sense later.
Along the way we discuss the etymology of the word bizarre, the paradox of queer country renaissance, and the misuse of the word irony. For the record, there is nothing ironic about anything I saw in this episode; I am earnest through and through, from the tops of my appreciation for Joe's baby tiger snuggles to the bottom of fake Carole Baskin's silver meat platter. 
I earnestly appreciate all of it; I earnestly validate none of it.
ENJOY THE SHOW?
*Follow the show on Facebook and on Instagram @rhetoricleespeaking for more teasers, highlights, and awesome graphics
*Don't miss an episode. Subscribe on iTunes/Apple Podcasts, Google Podcasts, Stitcher, Spotify, or via RSS. 
*Take 20 seconds to leave a short review and 5 star-rating (I'll even take 4 stars, I'm not greedy). Reviews help future #rhetoricnerds find the show!
DIDN'T ENJOY THE SHOW?
That's cool. I'm not for everybody. I would still love to hear from you on social media or at rhetoriclee@gmail.com.