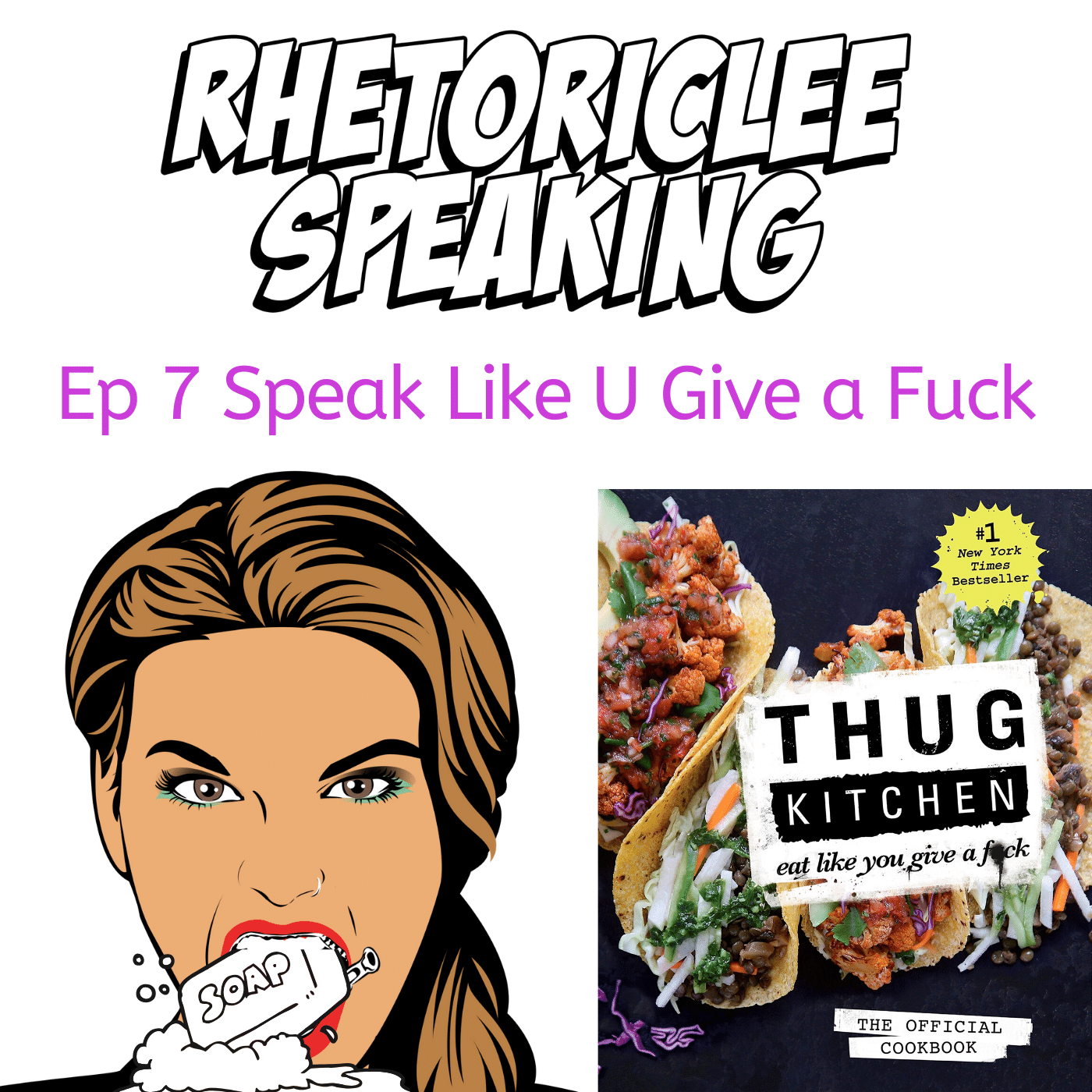 I'm going to pose the radical idea that people can be polite, maybe even civil, and still sprinkle in some profanity. That said, while too much cursing may not necessarily be uncivil, it does, at a certain point, become overkill.  A good example is the cookbook Thug Kitchen, subtitled: "eat like you give a fuck." The presumed edginess of profanity in public takes over actually saying anything interesting.
You can be cliche by having no opinion and just saying things are nice and cool or you can be cliche by saying horrible, offensive shit to people.
What, then, does thoughtful profanity look like? I discuss two examples, First up is the weight loss podcast "Losing 100 Pounds with Phit-n-Phat." The host, Corinne Crabtree, does the best job of defending the f word that I've ever heard. Second is Colin Firth's defense of a PG-13 rating for the Oscar-winning film The King's Speech, despite the profanity filled scene in which the Prince overcomes his stutter.
If lady-boner-mark-darcy-commander-of-the-order-of-the-british-empire-Colin-Goddamned-Firth thinks that families can and ought to rally together over a cathartic f-bomb dropped strategically amidst a historically sound Oscar-winning period film, then, well, who the fuck are you to say otherwise, really?
Click to read the blog version of the episode
ENJOY THE SHOW?
*Follow the show on Facebook and on Instagram @rhetoricleespeaking for more teasers, highlights, and awesome graphics
*Don't miss an episode. Subscribe on iTunes/Apple Podcasts, Google Podcasts, Stitcher, Spotify, or via RSS. 
*Take 20 seconds to leave a short review and 5 star-rating (I'll even take 4 stars, I'm not greedy). Reviews helps future #rhetoricnerds find the show!
DIDN'T ENJOY THE SHOW?
That's cool. I'm not for everybody. I would still love to hear from you on social media or at rhetoriclee@gmail.com.