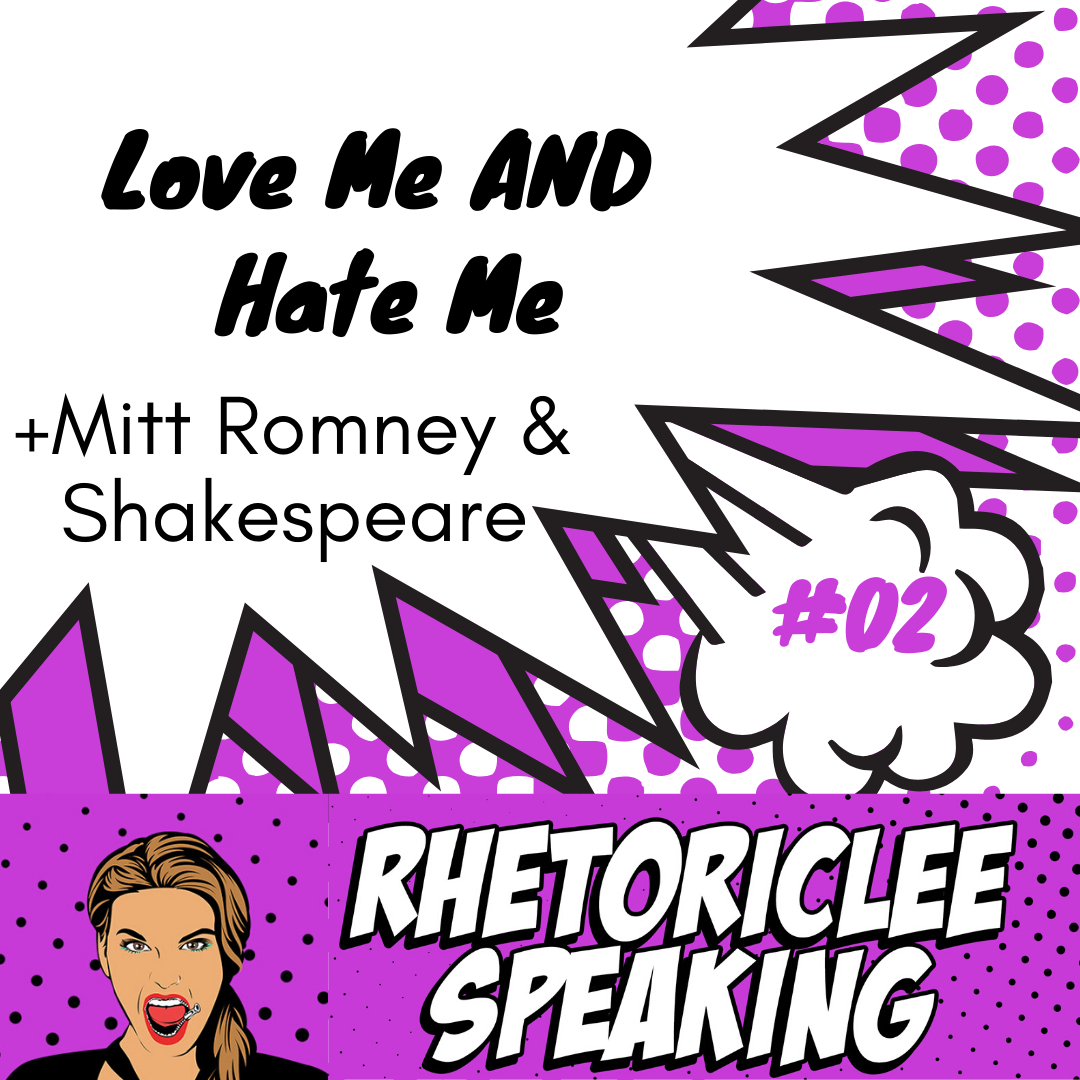 Being hated is not a virtue and Shakespeare never said it was, just ask Mitt Romney. 
In the immortal words of William Shakespeare: "Love me or hate me, both are in my favor…If you love me, I'll always be in your heart…If you hate me, I'll always be in your mind." Except Shakespeare never wrote that. The quote lives on because it rehearses a worn-out sentiment masquerading as an interesting thought. The quote seems to be rejecting the love/hate binary because it re-articulates both love and hate as manifestations of investment or attraction. But, when you use it in response to criticism, it just winds up keeping you from making any improvements. If you're saying something worth saying, then you should be somewhat loved and somewhat hated to varying degrees by most people. No one has demonstrated that better than Republican Senator Mitt Romney. Having recently been the only Republican to vote for President Trump's impeachment, Romney has elicited an ambivalent love-hate response within many individuals across the political spectrum, including the host of this podcast.
Click to read the blog version of the episode
ENJOY THE SHOW?
*Follow the show on Facebook and on Instagram @rhetoricleespeaking for more teasers, highlights, and awesome graphics
*Don't miss an episode. Subscribe on iTunes/Apple Podcasts, Google Podcasts, Stitcher, Spotify, or via RSS. 
*Take 20 seconds to leave a short review and 5 star-rating (I'll even take 4 stars, I'm not greedy). Reviews helps future #rhetoricnerds find the show!
DIDN'T ENJOY THE SHOW?
That's cool. I'm not for everybody. I would still love to hear from you on social media or at rhetoriclee@gmail.com.