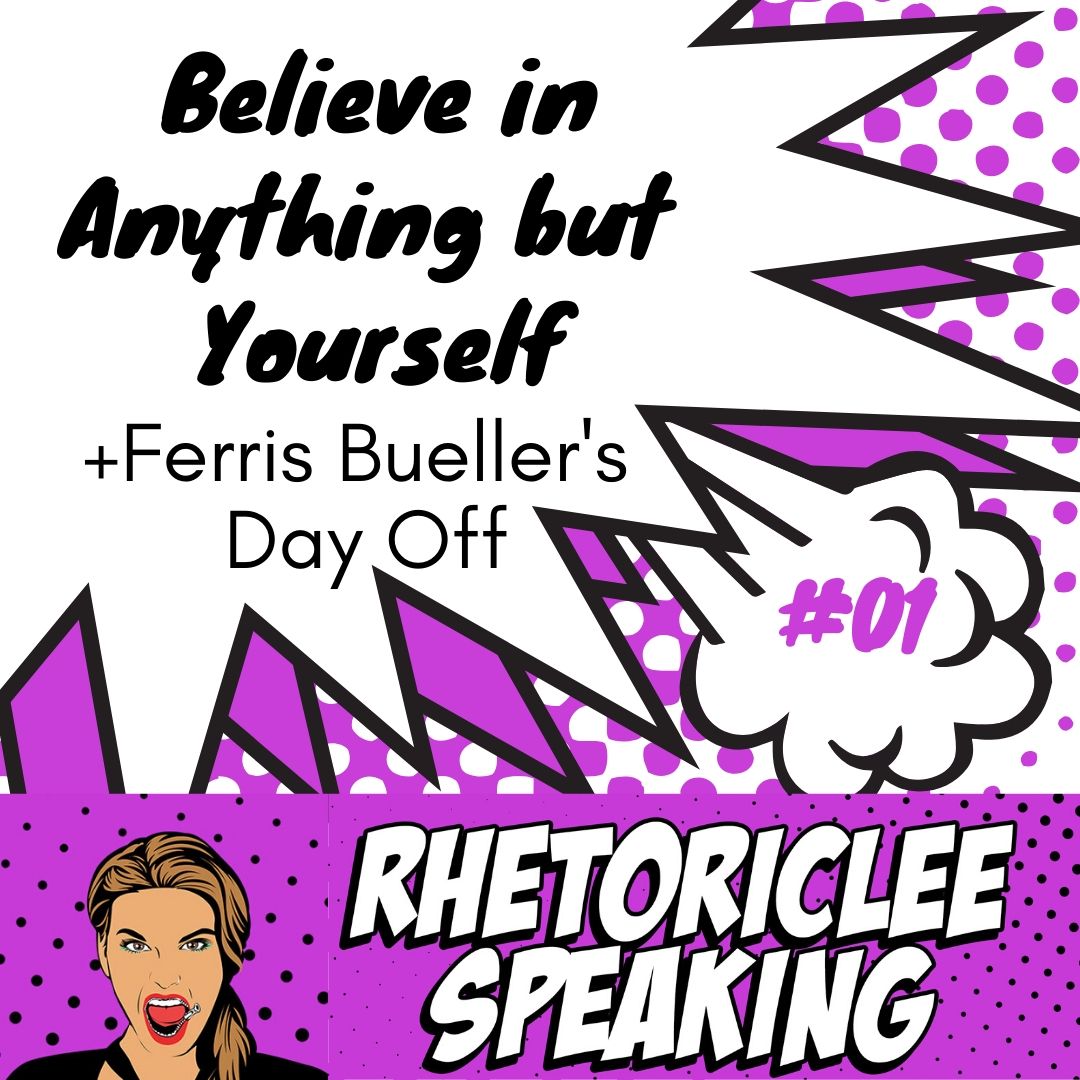 This is RhetoricLee Speaking, Episode One: Ferris Bueller wants you to believe in yourself and that's a bad idea, even if James Clear says it's not.
In the notorious opening monologue from the 80s classic Ferris Bueller's Day Off, Bueller charms the pants of his audience with a well-packaged cliche: "believe in yourself." But it's a trap. You are supposed to see Bueller's obvious superficiality for what it is; when you take it up as some kind of profound insight about the human experience then you are revealed to be the one without substance. In the premiere episode of RhetoricLee Speaking, your host, Dr. Lee Pierce (she/they) unpacks the superficial logic of the Bueller's monologue, why it's so easy to miss, and tracks the "believe in yourself" cliche from self-aggrandizing musician John Lennon to self-help guru James Clear. Along the way, Lee introduces you (or re-introduces you) to the r-word, rhetoric, which is the study and practice of how we use language and how language uses us.
Click to read the blog version of the episode
ENJOY THE SHOW?
*Follow the show on Facebook and on Instagram @rhetoricleespeaking for more teasers, highlights, and awesome graphics
*Don't miss an episode. Subscribe on iTunes/Apple Podcasts, Google Podcasts, Stitcher, Spotify, or via RSS. 
*Take 20 seconds to leave a short review and 5 star-rating (I'll even take 4 stars, I'm not greedy). Reviews helps future #rhetoricnerds find the show!
DIDN'T ENJOY THE SHOW?
That's cool. I'm not for everybody. I would still love to hear from you on social media or at rhetoriclee@gmail.com.